October 11, 12 and 13
Chalk The Block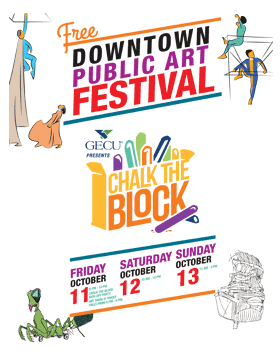 El Paso Street Festival
chalktheblock.com
more information on this and other shows »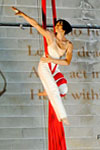 October 18, 19 and 20
The Second Annual


Above Borders


Aerial Festival
A Festival Workshop for anyone who wants to climb with Project In Motion Aerial Dance Company!
Classes, Shows, Auditions ...
Tickets Available Now - click here
Recently ...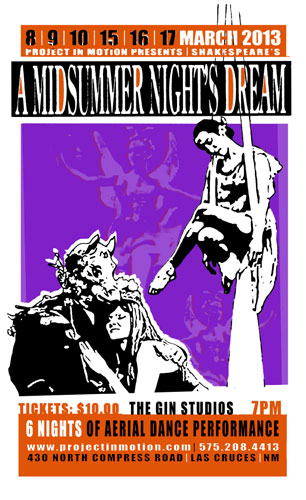 A Midsummer
Night's Dream
A mesmerizing adaptation of the classic Shakespearian comedy like you've never seen it before!
Night Flyer
A prose play by Truth Or Consequences resident Susan Melinda Dunlap
Fly High and Speak Easy
A 1920's Themed Fundraiser Concert Accompanied with live music by: Justin Hicks, The Singing Chef and Rick Olson
Press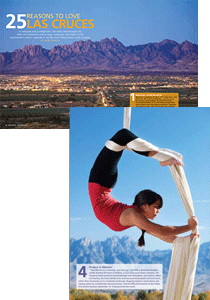 New Mexico Magazine

Project in Motion
is featured in New Mexico Magazine's Best things to do in Las Cruces -
read on ...